Elite 2K
Posts: 2910
Joined: 12 Jun 2016, 17:36
04 Jul 2018, 05:26
A thread for screensaver worthy images of F-35 Lightnings.
Here's a RAAF parked @ Luke AFB at Sunset: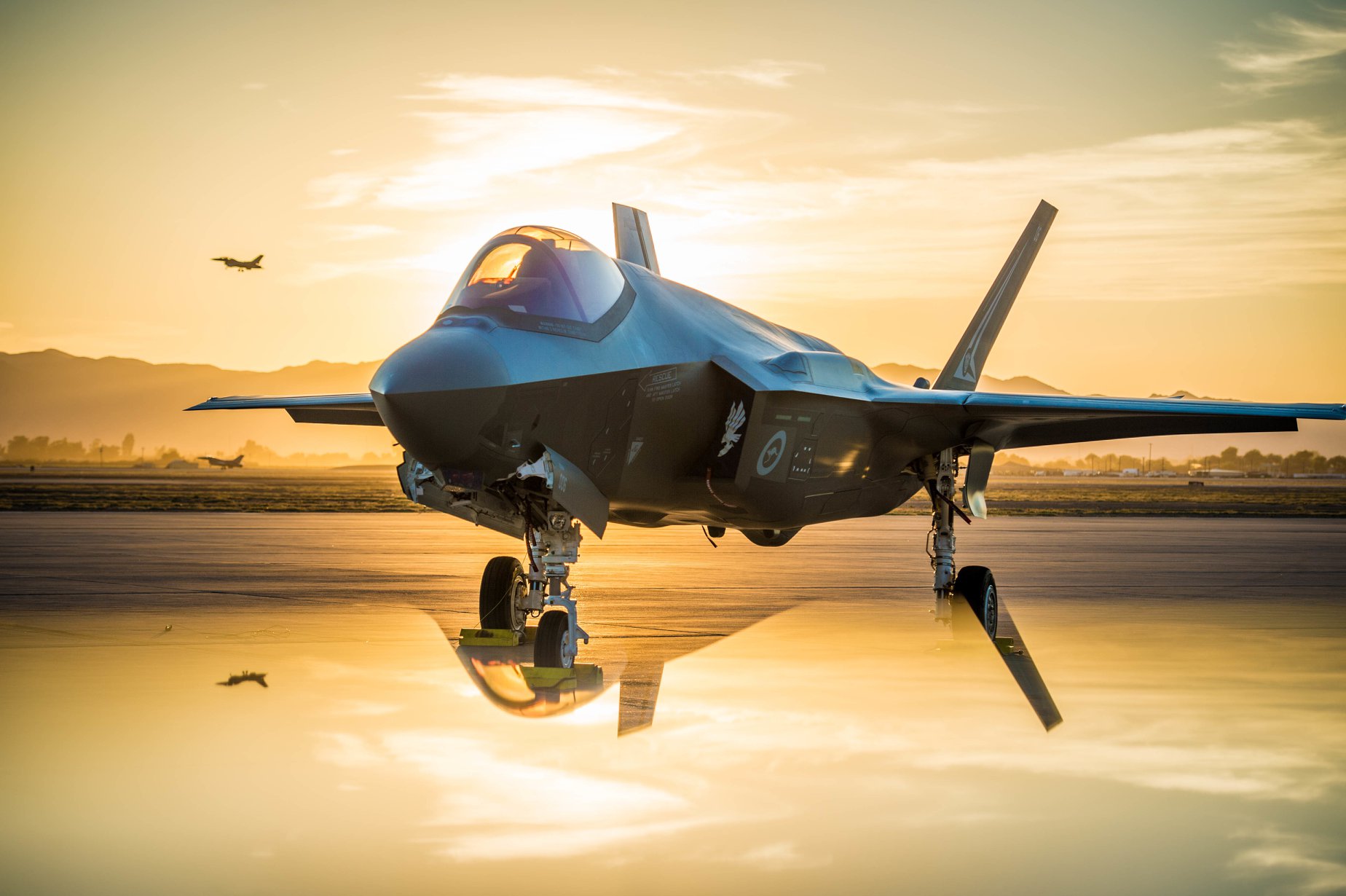 Image found on this twitter feed:
https://twitter.com/AirmanMagazine/stat ... 4481458176
Take an F-16, stir in A-7, dollop of F-117, gob of F-22, dash of F/A-18, sprinkle with AV-8B, stir well + bake. Whaddya get? F-35.