Jon wrote:
Neat photos Scott.

This is twice now you've come up with new nose art I haven't seen yet. Good job on digging these up. I spent a lot of time researching that last photo you emailed me with little luck.

Mission markings on 510th FS aircraft are hard to understand. I've heard that they put markings on based on bombs dropped not missions flown. Note that although total markings with a 'B' have not changed just more of the regular markings. Could it be OSW/ONW markings earned in the following years?
I actually solved that one. "Avenge The Innocent" is 89-2046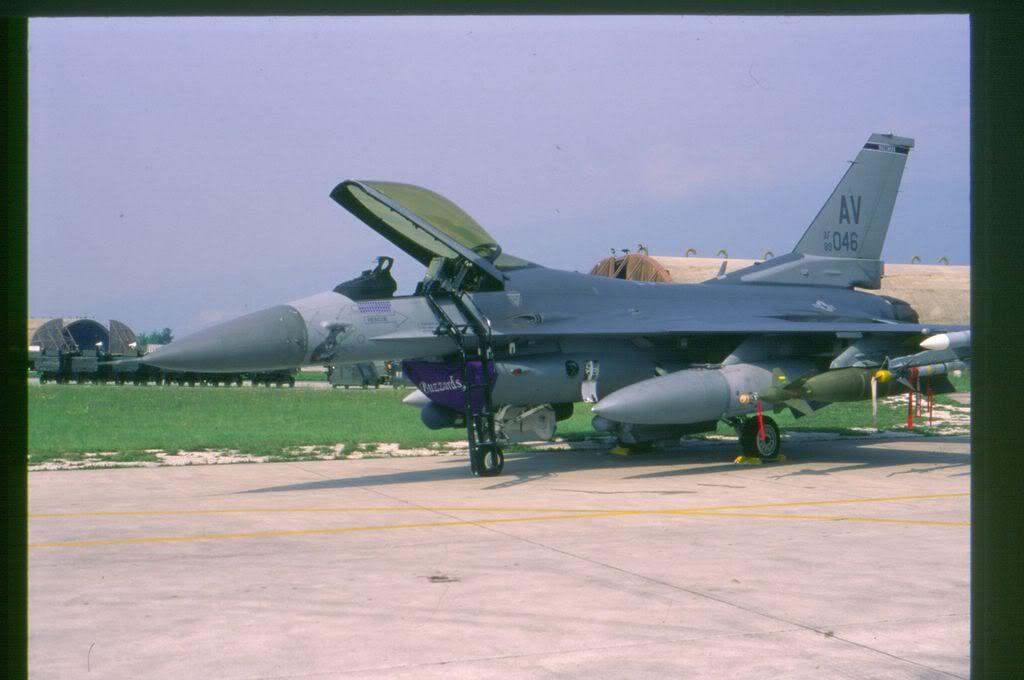 Scott, Can you find a photo of 88-0541 nose art from Allied Force. It was of a girl in black kicking over a champaine glass of bombs. I think it was called "Here's to YOu"
AZ
http://img.photobucket.com/albums/v477/ ... tt/046.jpg