Forum Veteran
Posts: 588
Joined: 21 Jul 2005, 05:28
Location: Cincinnati, Ohio
25 Nov 2005, 08:14
Ok, I'll start out with a link.
http://www.globalsecurity.org/military/systems/aircraft/x-50.htm
These things are cool. Basically these can take off like a helicopter and transition to where the rotor is stationary (like a wing) and can fly like a normal plane. These things could easily become the next generation of all sorts of helicopter. I doubt they're going to replace the huge double rotor helos, but the single rotor could probably pretty easily be done up like this.
Ok, now a few possibility questions. I can't start a thread and not ask questions, dumb or not. Ok, a helicopter jet shaft engine has more turbine stages on it correct, so it can get more power to the shaft and less out the back? If this thing operated like that, could the extra turbine stages be stopped or even make it all on one spool and stop that spool? Could the rotor wing reasonably be flapped since the front and back would be the front and back of the wings and it would just be a cluster f***? Is there some way that laminar flow could be promoted such that the airfoil performs much better in wing configuration?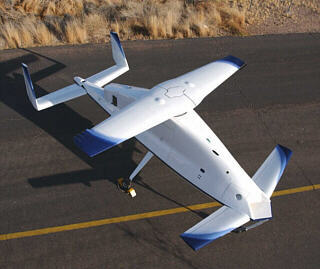 Peace through superior firepower.
Back as a Student, it's a long story.