Newbie
Posts: 8
Joined: 28 May 2004, 15:02
30 Aug 2011, 15:21
Hi all,
Yesterday the last 5 F-16s left Volkel AB to their new home Antofagasta/Chile.
6 a/c should leave but one was u/s (again J-627, also last April).
The following a/c departed at 10.30hrs LT: J-203,J-365,J-620,J-874 and J-875. The latter was adorned with a special tail "Chile II- We did it again''.
Here some shots.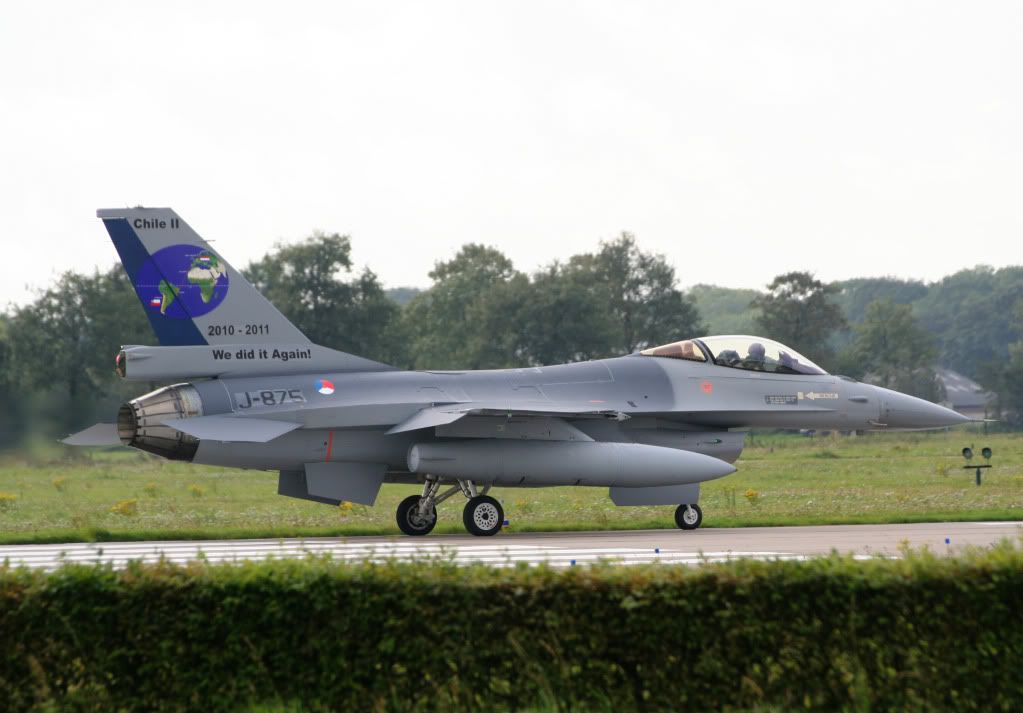 Regards,
Maurits