09 Feb 2010, 21:23
As I've never seen one of these things in real life I'd really appreciate if anyone can tell me if I'm anywhere close !.....
I think I've found a way to replicate the Have Glass paint finish found on some of the F-16CJ Wild Weasels. This finish is notorious for weathering but I decided to finish a fairly clean example - this scale finish is easy to weather though. As usual my pictures are rubbish but I am really interested to hear your opinions on this experiment. I've included an F-16D finished in the standard greys to try and help the comparison.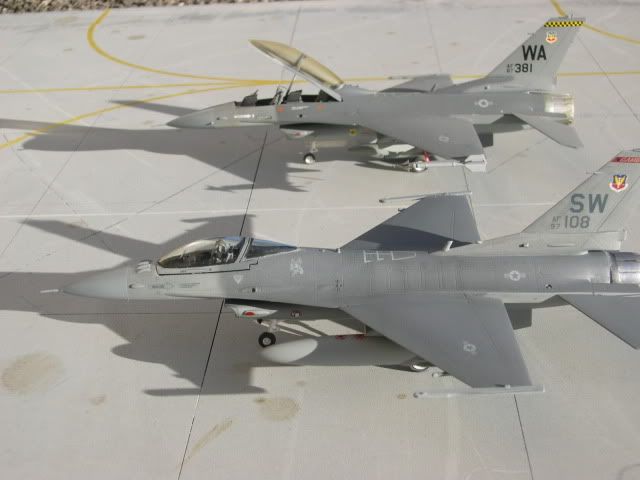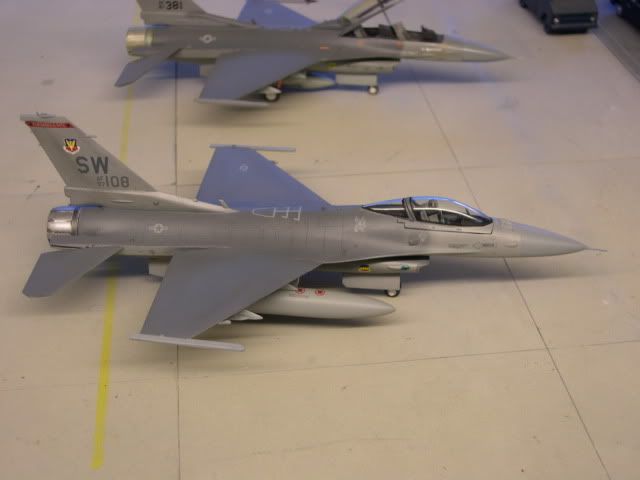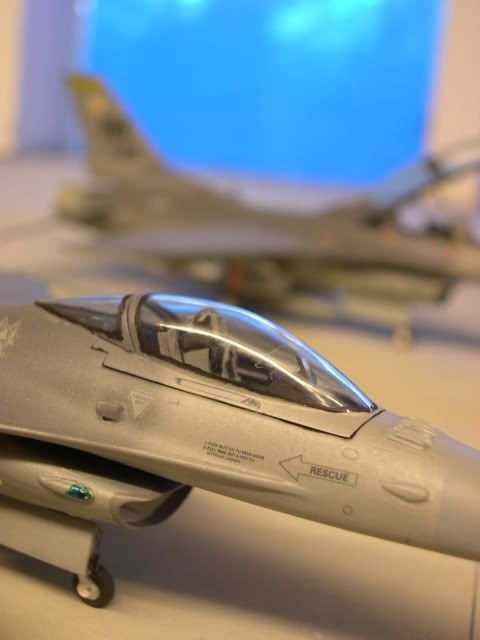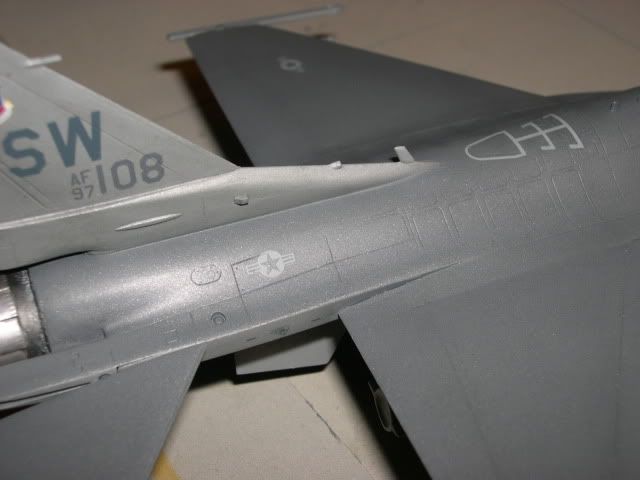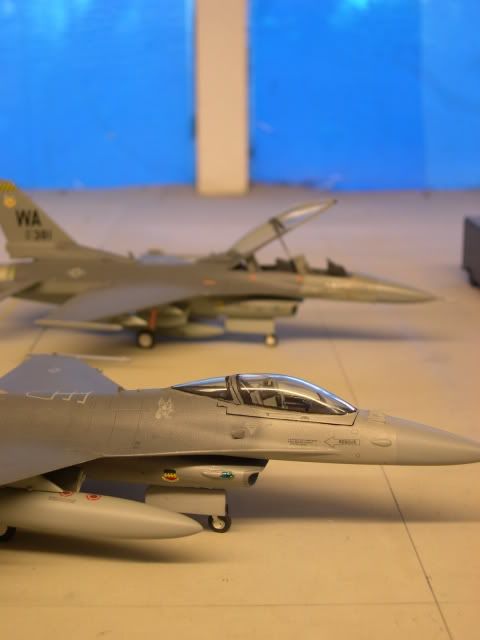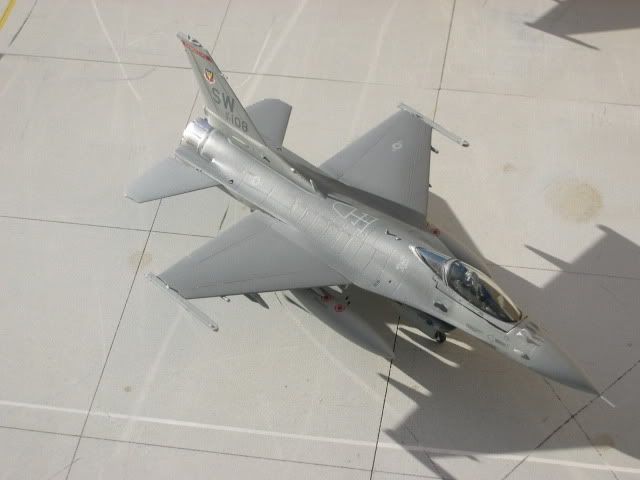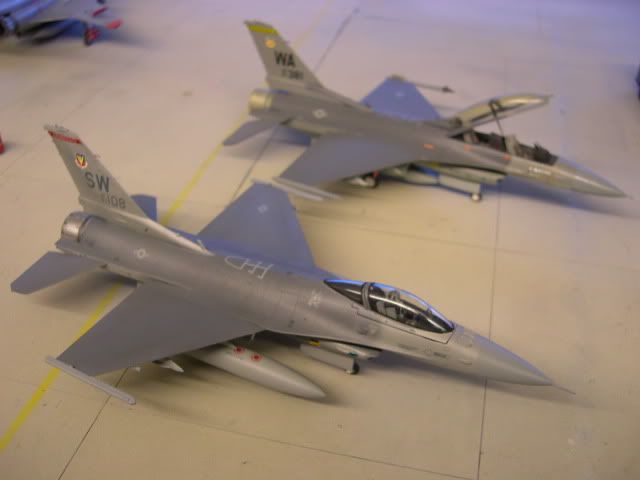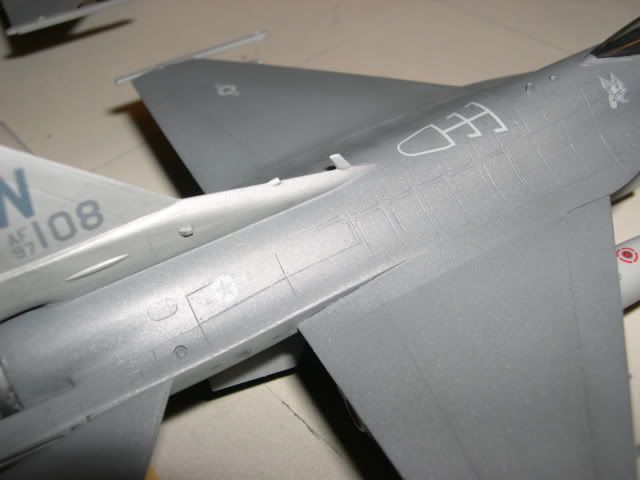 Edit - Actually these pictures just don't show it ! I may need to get help from a photographer !
Haydn.
Edit 2 ! I see I forgot to say what I'd done !
I've been pondering the rough Have Glass paint finish for some time now when the idea came to me about how well might Sn?J powdered aluminium mix in with regular enamel paint. I thought it would be best to mix in a small amount of the powder with an enamel gloss varnish to see how it dispersed in the liquid and then that could be mixed with the paint. An initial test looked quite hopeful so I set about creating the two greys for my F-16. I used Xtracolor for the Neutral grey and Precision paint for the Gunship grey. These were mixed with the aluminium & gloss varnish and a dash of Humbrol metalcote polished aluminium in an approximate ratio of 5 parts paint, 2 parts varnish and 1 part metalcote. I also ended up adding a little more aluminium powder into the paint mix as I sprayed it. The model was primed with a random series of matt black patches and lines (the infamous pre-shading technique) and then the two greys were applied in well thinned coats. Once the model had dried I started to rub away at the paint with a dry cotton bud in a fairly random fashion which slightly polished some of the visible aluminium flakes and I then followed up by applying various grey chalk powders to the odd panel line here and there (I didn?t want to overdo this first example) although some of these disappeared under the subsequent gloss and matt varnish coats. Materials used......
Edit 3 !
I've added some pictures taken by a real photographer - Shelley Rowe of Panphoto.co.uk .....