Enthusiast
Posts: 28
Joined: 27 Oct 2008, 13:22
16 Apr 2009, 22:43
Lots of pictures, and my project still is in its early stages. I figure I will document it here.
What I am recreating is the cockpit of a F-16E Block 60 aircraft, and will be utilizing a 56 inch flat screen TV for the primary visuals, plus (3) 10.4 inch TFT monitors for the three MFDs. The real ones are 8.4 inchers, but I picked up the 3 10.4s for 65 dollars each - so I can just work the extra into the design (hiding the R/L MFD behind the HUD Box, and the center one through using a taped front bevel to the center pedestal. I am making this to fit inside of a limited footprint, so some of the "non-essential" panels have been removed/rearranged. Once I get somewhere where I can build a full tub, I will fix the L/R consoles back to their original form.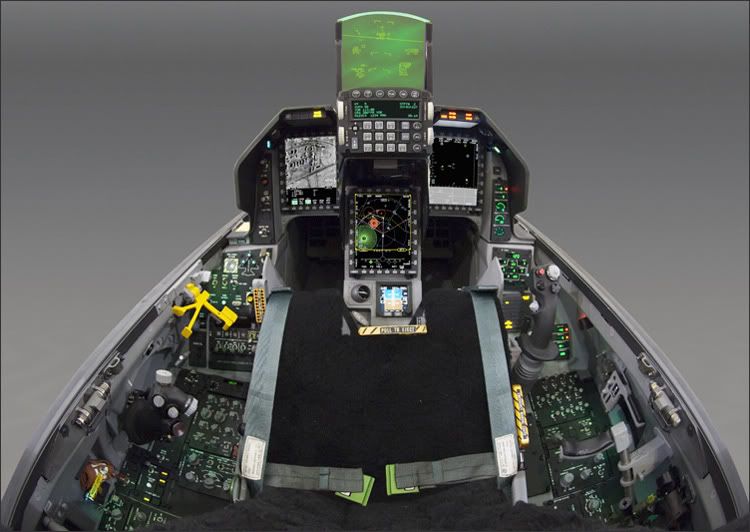 The primary reference photo showing the differences between the Block 60 vs the 50 or the MLU (52).
My plan drawing - scale it to 103% for a 1:1 ratio. It's almost complete - I need to finish designing the FUEL panel and INSTR panel on the R AUX Console. The left and Right primary consoles are not exactly accurate - I live in a barracks room (no roommate!) so I shortened the consoles and removed the least used and unimportant panels. Once I get out and get my own place to keep this thing, I'm going to redo the consoles as accurate.
Hope you all enjoy this!
John
UPDATE #1 - 11APR09
MLU Misc panel. I'm going to use this until I can design a Block 60 series one. I got it all wired up to a DB25 connector to plug into my interface.
http://i263.photobucket.com/albums/ii13 ... GE_046.jpg
2 out of my 3 MFD screens up and running.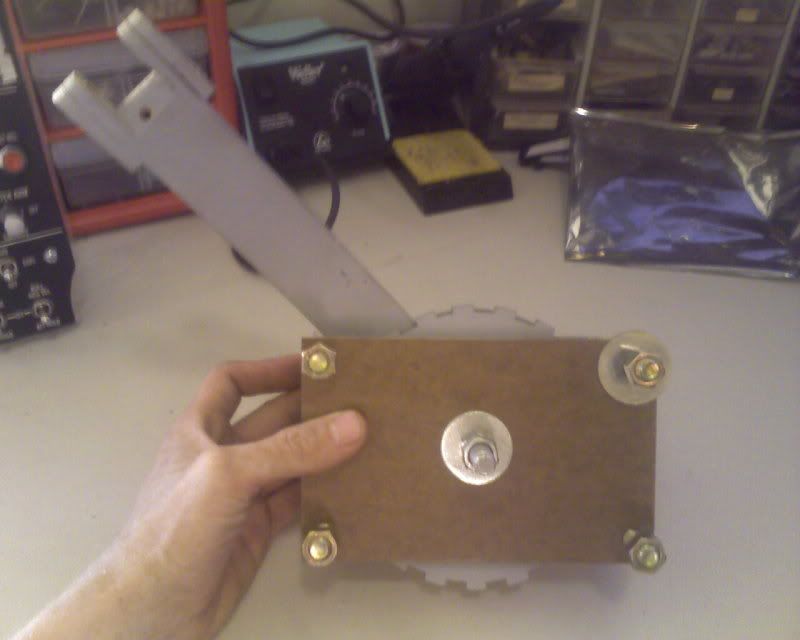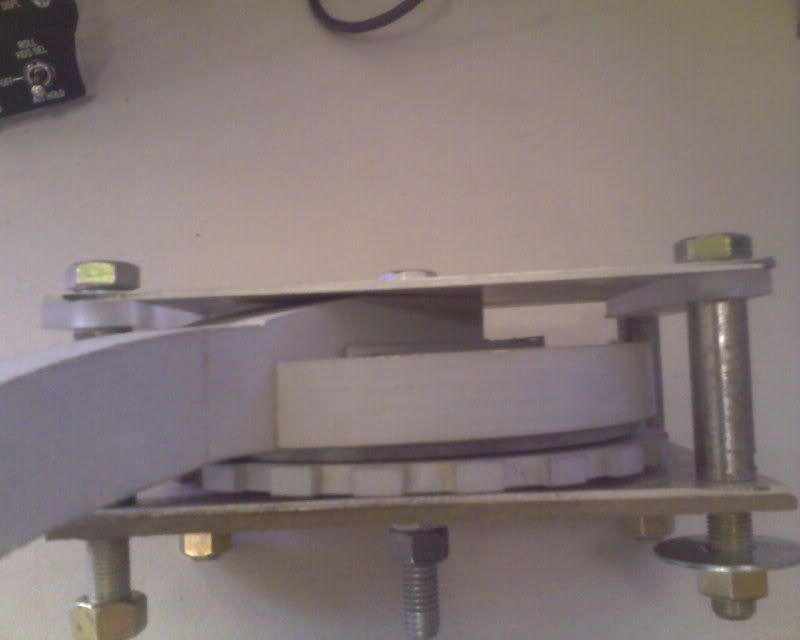 Replica throttle arm made of mostly wood. Has a functional adjustable friction plate. Im running the Cougar HOTAS and just need to make an adaptor to attach the throttle grip to the arm, then figure out where to route the cables from it, then rig the pot to an arm coming out the bottom.
UPDATE #2 - 11APR09/1851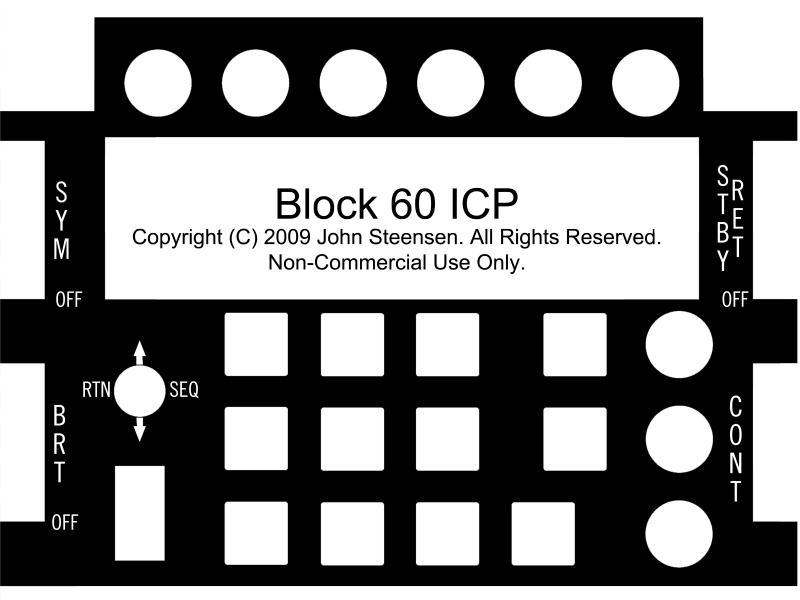 Finished up my design for the Korry ICP, which features an intergrated DED (Data Entry Display)/PFD (Primary Fault Display). I need to tweak it a little if I find someone to CNC it, but this one is designed to hold me over with a hand made plate.
Also, assembled my PHCC Motherboard assembled from a raw PCB - this will support up to 32 analog inputs and will allow up to (16) 64 input daughter boards plugged into it, plus several daisy chained LED or 7segment driver boards. (All of which are assembled but not pictured.)
UPDATE #3 - 15APR09
Update: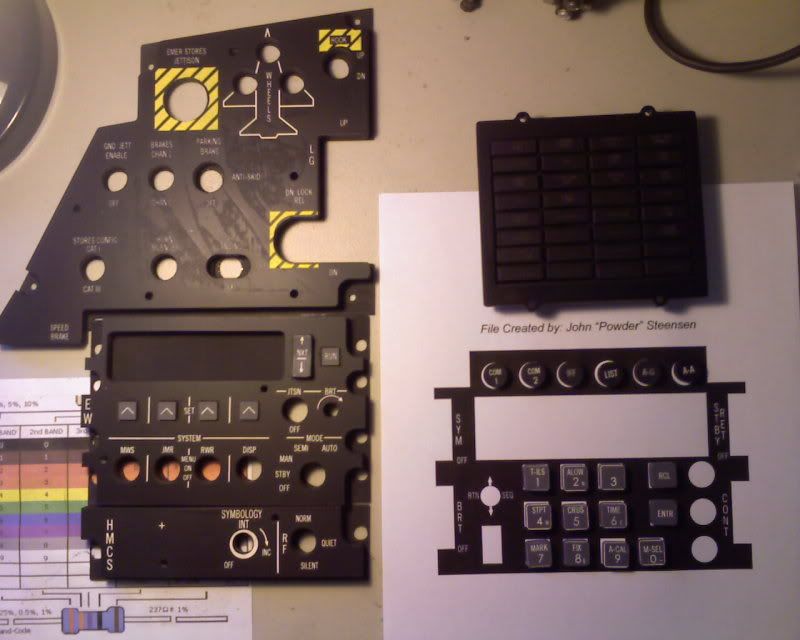 It's like Christmas! This is what came out of the Box I got today.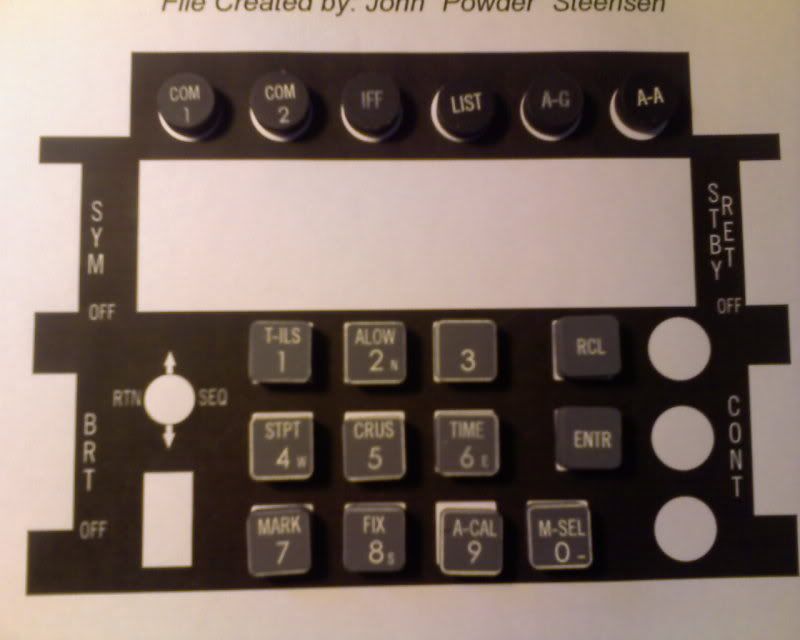 The keys from the Block 50 ICP I got sent me. All I need for him to make now is (right vertical row, from top to bottom) is "NAV", "HUD WARN", and "FLT ACK", plus the same rocker switch from the Block 50/52 ICP, and I need to order 4 standard B50/52 thumb wheels.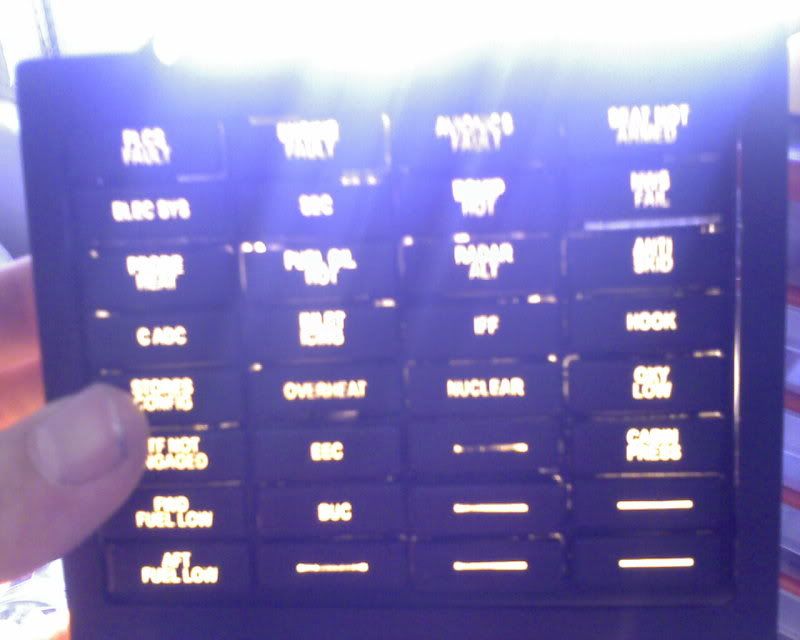 Warning Panel well backlit. Each of these blocks will have an LED placed behind them.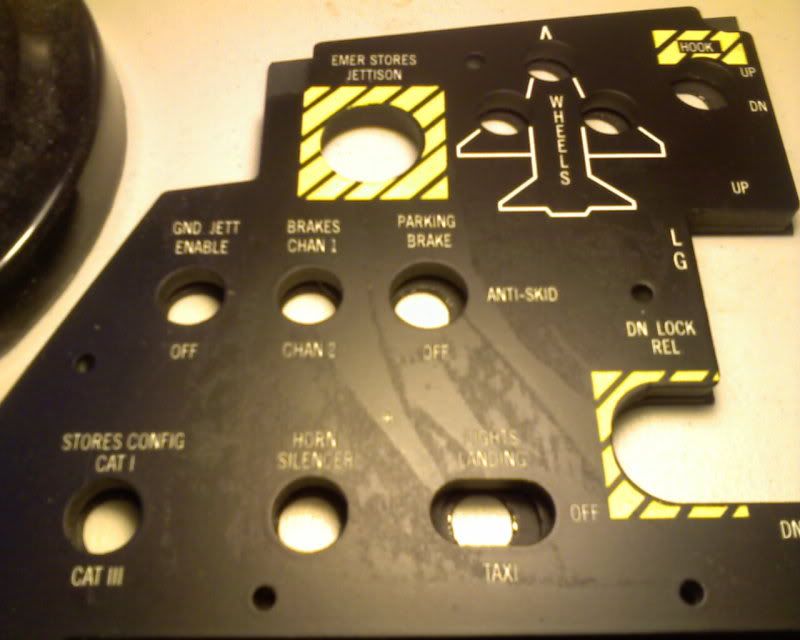 Landing Gear Panel. Awesome quality...except it seems that a piece of paper got laid over it while it was still drying and ended up smudged pretty bad. Realistic weathering...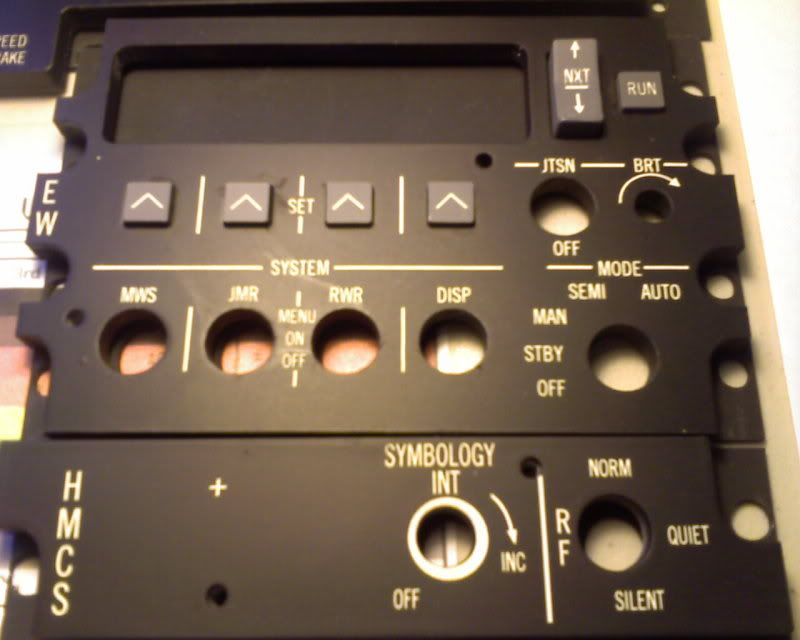 Closeup of the EW Panel and the HMCS Panels....I love them. I can't wait for my OSRAM Display and dome keypad boards to get in for the EW![/img]