Banned
Posts: 458
Joined: 15 Jun 2011, 03:26
12 Dec 2016, 23:10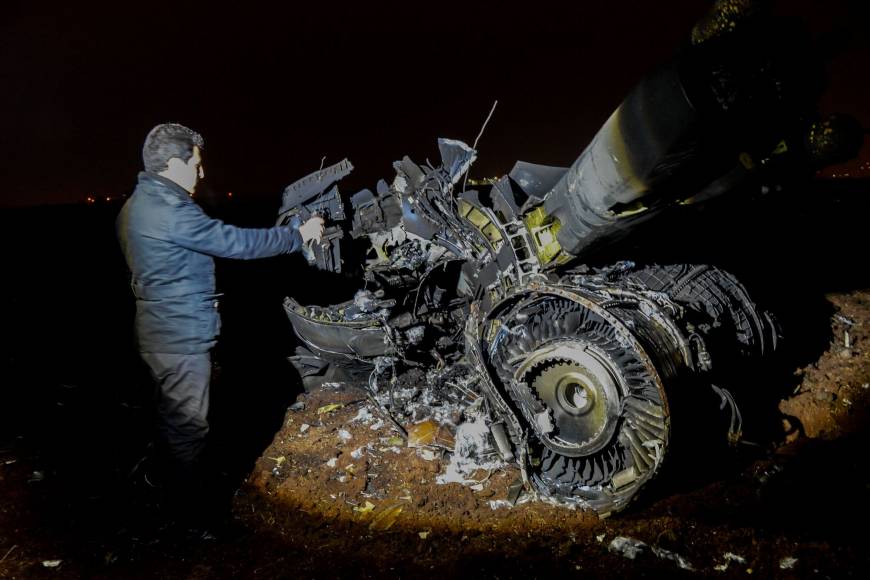 Turkish fighter jet crashes after training flight

The pilot ejected from the F-16 and was uninjured.

By Doug G. Ware | Dec. 12, 2016 at 1:50 PM

http://www.upi.com/Top_News/World-News/ ... 481566708/

ANKARA, Turkey, Dec. 12 (UPI) -- A Turkish fighter jet crashed after a training missions Monday, military officials said.

The F-16 was returning from the training sortie and attempting to land at a military base in Diyarbakir when it crashed, officials said.

The pilot ejected before the plane went down.

The cause of the crash wasn't immediately known. No injuries were reported.

Turkey has been part of military operations in northern Syria, where they have targeted Islamic State militants and Kurdish forces.

Diyarbakir is about 80 miles north of the Syrian border.
This brings Turkey's viper fleet to 239.
We do not know whether the aircraft was a Block 30 which underwent a Turkish indigenous modernization program or a CCIP/Advanced Block 50+.
As a result of the numerous attrition losses of late the Turkish Air Force may order another squadron of vipers as a stop-gap measure until it "commissions" its F-35 in 2018. However, a further F-16 order is more likely in light of Mr. Trump's recent statements on the JSF program. The Turkish Aerospace Industries F-16 production line has also not yet been decommissioned as it delivered its last F-16 Block 50+ only a year ago. Thus, reactivating this line would be quite easy.
The Turkish Air Force which usually has 500 combat aircraft in its fleet had had this size drop to 300 aircraft when it decided to retire the majority of its F-4 Flying coffins but was then unable to replace them with new F-16's due to the financial crisis at the time.
Last edited by
airforces_freak
on 13 Dec 2016, 03:37, edited 1 time in total.