Active Member
Posts: 113
Joined: 21 Nov 2004, 07:12
30 Jul 2012, 00:16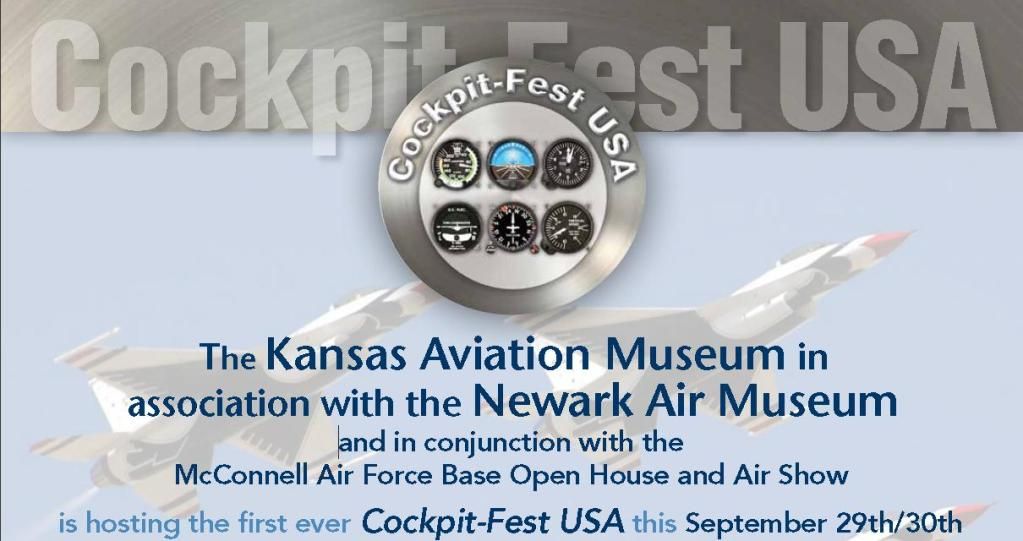 The Kansas Aviation Museum in association with the Newark Air Museum UK is hosting the first ever Cockpit-Fest USA this September 29th/30th in Wichita, Kansas, the Air Capitol of the world.
All private individuals and museums are invited to bring your cockpits and simulators for outdoor display during this 2 day event that coincides with the McConnell AFB air show featuring the USAF Thunderbirds. An indoor exhibit area will also be provided for instrument panel displays. Aircraft simulators will be available to the public for flight.
Stearman Best Aircraft Cockpit Award (win an actual Stearman Flight)
Flight Safety Best Sim Cockpit Award (win Level D sim time)
• Free exhibitor registration
• Private Friday night Cockpit-Fest USA exhibitor party with tour of museum aircraft
• Exhibitor Awards
• Exhibitors allowed to charge the public to sit in their cockpit
• Hosted at the Kansas Aviation Museum situated adjacent to McConnell AFB
• See the 707 cockpit interior used in the ABC TV show "Pan Am".
• Located next to Spirit AeroSystems where all 737 fuselages and Dreamliner cockpits are manufactured
• Watch the air show aerial performances
Photos of the previous Newark Air Museum Cockpit-Fests are here;
http://www.newarkairmuseum.org/gallery.php
The cockpits attending include a 737-200 cockpit, AH-1 Cobra simulator, DC-8 simulator, F-4 Phantom simulators, B-52 Stratofortress cockpit, F-16 Fighting Falcon simulators, F-8 Crusader cockpit, F-5 Freedom Fighter Cockpit, F-84F Thunderstreak Cockpit, F-111 Cockpit, F-15A Eagle cockpit, and more.
Visit URL=http://www.kansasaviationmuseum.org/cockpitfest.php]http://www.kansasaviationmuseum.org/cockpitfest.php[/URL] for museum and event info.
Email
HeritageAviation@yahoo.com
to register.
The official Cockpit-Fest forum is at
http://cockpitfest.21.forumer.com/
Link to a morning TV show announcing Cockpit-Fest USA.
http://youtu.be/qarhENyyu4Y
Regular admission prices apply for the general public.
The Kansas Aviation Museum
3350 South George Washington Blvd., Wichita, KS 67210
Below are some of the cockpits confirmed to attend.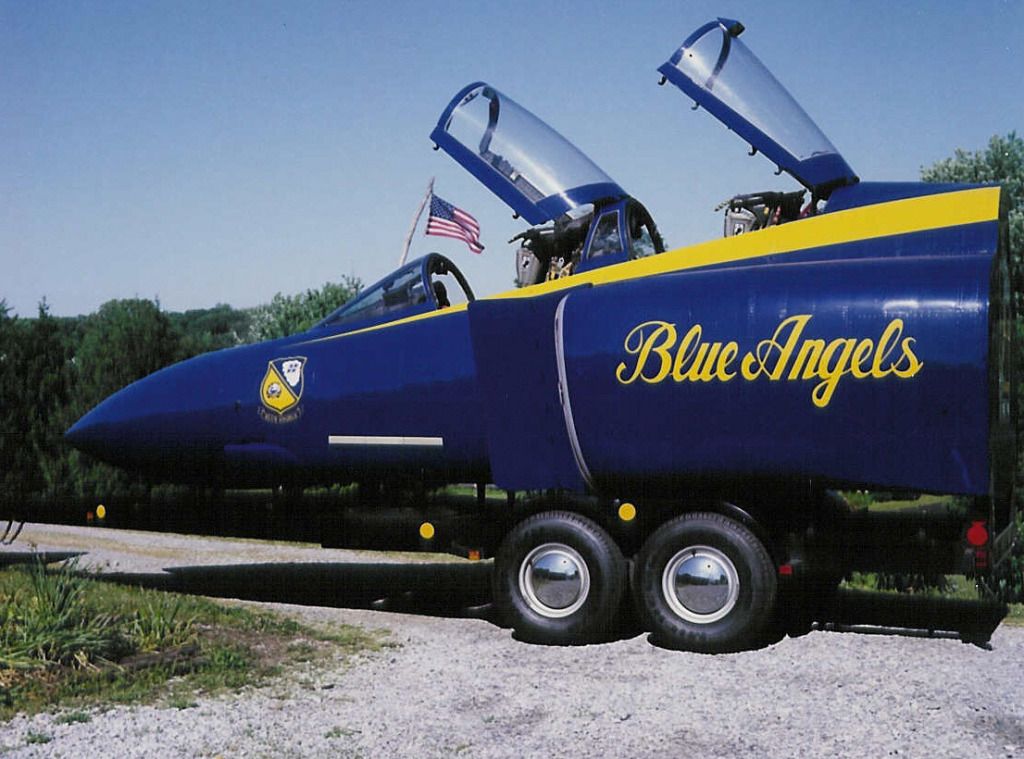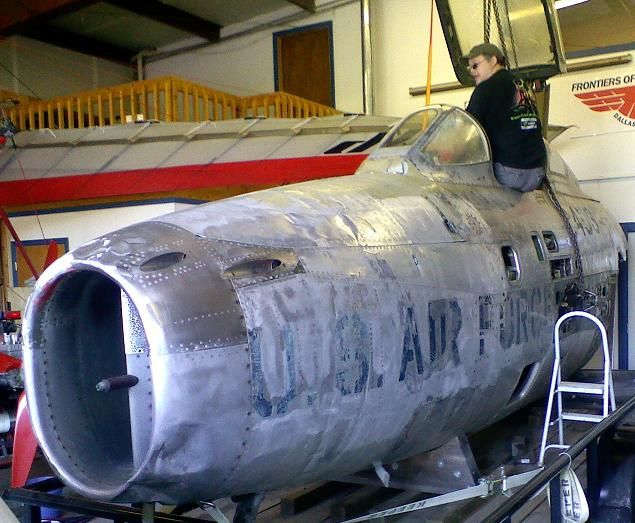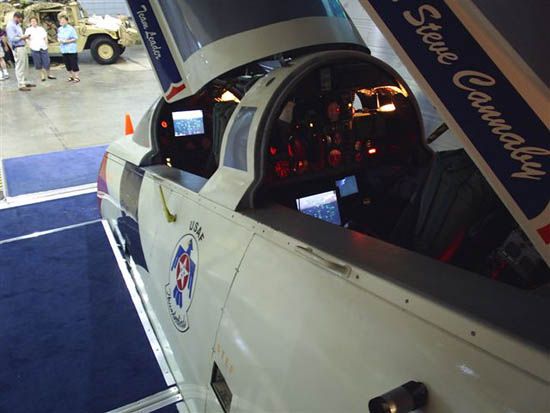 News update, the 707 cockpit interior used for the ABC TV Series "Pan Am" will be on display at Cockpit-Fest USA.
See video of Pan Am here,
http://www.youtube.com/watch?v=70f7SqUQK6o