Active Member
Posts: 227
Joined: 19 Aug 2019, 03:26
31 Mar 2020, 23:46
Over the last decade or more it has become increasingly obvious that the east and west have diverged significantly in their approach to electronic warfare. While the US has capitalised on its advantage in the development of VLO aircraft and used this synergistically with its EW capability, Russia in particular appears to have forged ahead with a host of dedicated EW platforms that are both airborne and ground based.
Information on these platforms has been hard to come by in the public domain until fairly recently - the Russians have clearly used deployments in the Ukraine and Syria to validate CONOPS and test new equipment in this space. Below I have listed a few ground based platforms (that appear to have no western equivalent) to promote discussion on how they might be used, what effect they may have on western operations and how they might be countered:
Borisoglebsk 2
- The Borisoglebsk 2 is a mobile system. Its role is to disrupt mobile satellite communications and satellite-based navigation signals (GPS), basically jamming of HF/UHF (both terrestrial and aircraft) radio channels and GPS
Leer 3
- The Leer-3 role is to jam GSM (cellular) signals with the support of Orlan-10 unmanned aerial vehicles (UAV). In this case, the jammer is the actual drone. It is designed to locate electromagnetic emission sources and suppress wireless communications, including cellphones, within a 3.7-mile (+6 kilometers) radius of the drone. The system can "read" GSM networks (cellular network in the GSM 900 and GSM 1800 frequency bands) and pinpoint mobile phone users, substitute itself to the network and send messages to mobile phone users in its zone of operation or simply jam and neutralise the network.
Murmansk - BN
- This system is specifically designed to target the High Frequency Global Communications System which is the global communication system used by the US Navy and US Air Force. The range given varies depending on the sources, but it is estimated at between 3000km and 5000 km.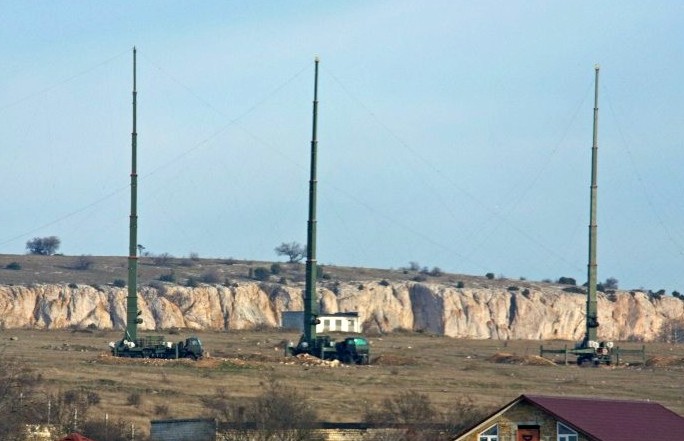 Rtut-BM
- The Rtut is defensive in design. Its role is simple: jamming radio controlled proximity fuses of incoming ammunition. Basically, the Rtut acts as an umbrella and protects nearby troops from artillery fire, should the enemy artillery shells or rockets be equipped with proximity fuses. The Rtut ensures the incoming projectiles (prematurely) explode at too high an altitude or not at all.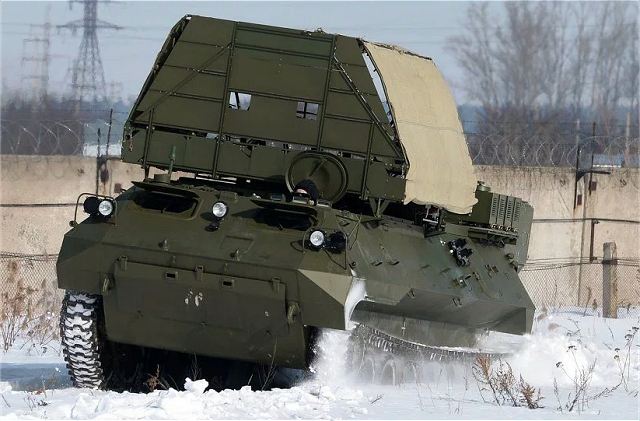 The Moskva-1/Moscow-1
- used as a passive radar capable of detecting and identifying airborne targets at a distance of up to 400km. As it is passive, it does not emit radiation and is therefore harder to detect. Furthermore, this platform can vector in friendly jets toward airborne targets or relay their coordinates to nearby AA systems. It means potent systems such as the S-300 and S-400 working in tandem with a Moskva-1 unit could potentially be used without being detected until they actually launch their missiles.
1RL257 Krasukha-4
- big brother to the Krasukha 2. A broadband multi-functional jamming station. designed to disrupt ground based and airborne radars
including AWACS and radar guided missiles
at a range of between 150km and 300km. It has apparently the range necessary to jam and damage Low Earth Orbit Satellites
https://defensionem.com/russian-electro ... e-systems/